So my 2 year wedding anniversary is just about here (crazy how time flies!!). I decided to share a little bit about my fabulous wedding with my blogger friends, so here goes:

First (and most importantly) my dress (that isn't me wearing it, I had to google the style) :
I am still searching for a picture! They were by the lovely Vera Wang, strapless and tea length, in a periwinkle blue. I will keep looking.
Flowers:

the flowers were all pastel colors, with the main colors being pink and soft yellow.

Flowers at the reception: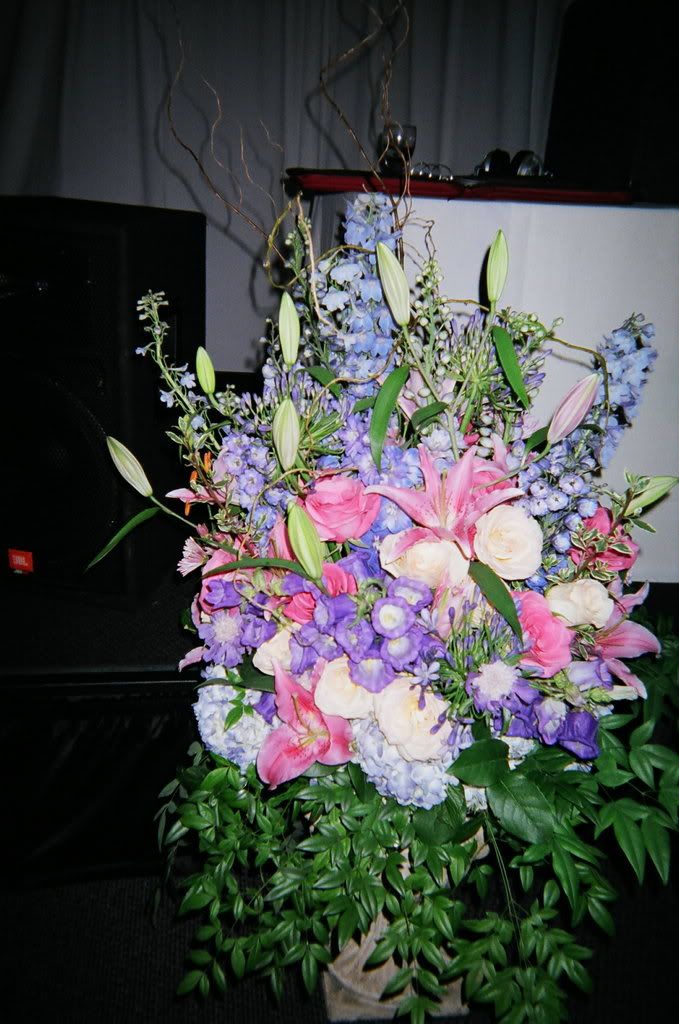 My bouquet:



We got married here (that isn't us in the picture):
Oh and I registered for this Kate Spade fine china:
I can't believe it was all 2 years ago! If you have any questions about my wedding, feel free to ask :)